Canada-headquartered critical metals company Ucore Rare Metals Inc. is in the process of demonstrating its flagship rare earth element ("REE") separation technology and is preparing to begin construction on its first commercial-scale processing facility later this year
Ucore's proprietary RapidSX(TM) solvent extraction process will provide a unique advantage to the standard SX extraction process used for REEs throughout the world, using the same elements as SX but rapidly accelerating production time
Rare earths are vital elements for modern high-powered technologies ranging from cell phones to electric vehicle magnets
China currently controls the REE separation market and Ucore's plans are poised to secure a North American production base free of potential conflicts with adversarial nations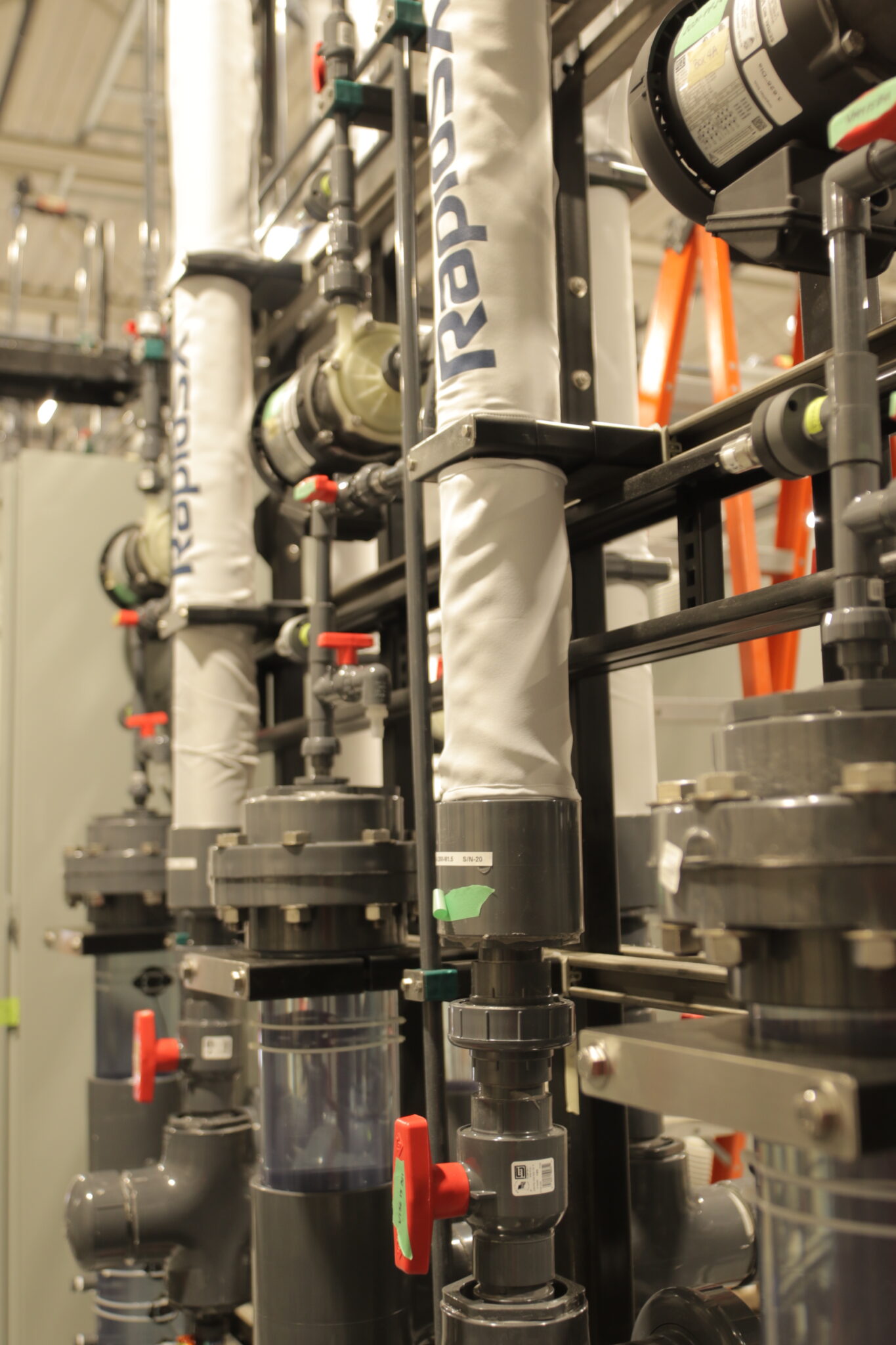 Rare earth metals production has become a vital interest to North American business as well as national defense program technologies in North America because of their foundational use in commonly used items such as smartphones, digital cameras, LED lights and flat screen TVs, plus clean energy tech such as electrical vehicle magnets and steel alloys used in a wide variety of items (https://ibn.fm/gVwgL).
Canada-based Ucore Rare Metals (TSX.V: UCU) (OTCQX: UURAF) is aggressively working to become a leader in solutions for improving the separation of rare earth elements ("REEs") from their mined ores in order to secure a stronger position for American REE production, Ucore CEO Pat Ryan noted in a recent interview with Proactive Investors.
"The only process used in the world today to separate rare earth elements is solvent extraction. It's how China controls 90 percent of the mid-market with separation," Ryan told Proactive's Steve Darling (https://ibn.fm/ExCSb).
"The (Ucore) business plan revolves around the fact that there are a lot of resources in the rare earth space that are evolving outside of China. But they don't have the critical mid-market separation, so what we've said is 'let's get that mid-market separation done.' By doing that, we're actually unlocking the resources for downstream customers," Ryan said. "We'll arrange the work relationship upstream; we'll deal with the downstream customers — automotive, wind energy, high energy motors. And, yeah, we've had a lot of connectivity in the market as people are realizing now what we're really doing."
The key to Ucore's solution is its development of a solvent extraction process that will not only be the only one based in the Western Hemisphere, but that will be superior to the universally used SX (also known as CSX) extraction process.
Ucore's RapidSX(TM) process is at least three times more efficient than the SX standard, requires less overall processing time, and costs less for construction and operation, according to independent evaluations of Ucore's technique (https://ibn.fm/OrFV8).
"We found a tech that needed a little bit of horsepower from a financial side and engineering side. The last couple years we've invested north of $10 million and a lot of engineering time," Ryan said.
The company is now putting RapidSX(TM) through a trial run stage at a Commercial Demonstration Plant that Ucore and its development partner, Kingston Processing Metallurgy, Inc. ("KPM"), have in Ontario with the capability to process "tens of (metric) tons" of total rare earth oxides ("TREOs").
Ucore expects to begin construction on its first commercial production Strategic Metals Complex ("SMC") plant later this year in Louisiana, upscaling production to 2,000 metric tons of TREOs at the brownfield site by late 2024 and then increasing its TREO supply chain capacity to 5,000 metric tons the following year.
Two other SMCs are then expected to be built in Alaska and Canada.
At the time of the interview, the company had not yet announced the Louisiana site, but on April 6 Ucore followed up with the announcement it had selected an 80,800 square-foot brownfield facility within the England Airpark in the city of Alexandria. Because the facility is larger than initially anticipated, Ucore stated its maximum throughput capacity will eventually surpass the 5,000 metric ton goal and is expected to reach 7,500 metric tons of TREOs per year (https://ibn.fm/urukq).
For more information, visit the company's website at www.Ucore.com.
NOTE TO INVESTORS: The latest news and updates relating to UURAF are available in the company's newsroom at https://ibn.fm/UURAF
About MiningNewsWire 
MiningNewsWire (MNW) is a specialized communications platform focused on developments and opportunities in the global resources sector. The company provides (1) access to a network of wire services via NetworkWire to reach all target markets, industries and demographics in the most effective manner possible, (2) article and editorial syndication to 5,000+ news outlets (3), enhanced press release services to ensure maximum impact, (4) social media distribution via the Investor Brand Network (IBN) to millions of social media followers, and (5) a full array of corporate communications solutions. As a multifaceted organization with an extensive team of contributing journalists and writers, MNW is uniquely positioned to best serve private and public companies that desire to reach a wide audience of investors, consumers, journalists and the general public. By cutting through the overload of information in today's market, MNW brings its clients unparalleled visibility, recognition and brand awareness. MNW is where news, content and information converge.
To receive SMS text alerts from MiningNewsWire, text "BigHole" to 888-902-4192 (U.S. Mobile Phones Only)
For more information, please visit https://www.miningnewswire.com
Please see full terms of use and disclaimers on the MiningNewsWire website applicable to all content provided by MNW, wherever published or re-published: https://www.miningnewswire.com/Disclaimer
MiningNewsWire
Los Angeles, California
www.miningnewswire.com
310.299.1717 Office
Editor@MiningNewsWire.com
MiningNewsWire is part of the InvestorBrandNetwork.