China currently commands approximately 90% of rare earth metals, alloys, and permanent magnets, along with 85% of the world's rare earth oxides
This dominance has seen Beijing demonstrate a willingness to leverage it in pursuit of political objectives
Countries have resorted to looking elsewhere for the supply of rare earths, and Ucore is building to satisfy that demand in North America
Its recent announcement of a $75 million investment in CapEx over the next four years reflects the company's understanding of the North American REE market and the value that the investment will create for its shareholders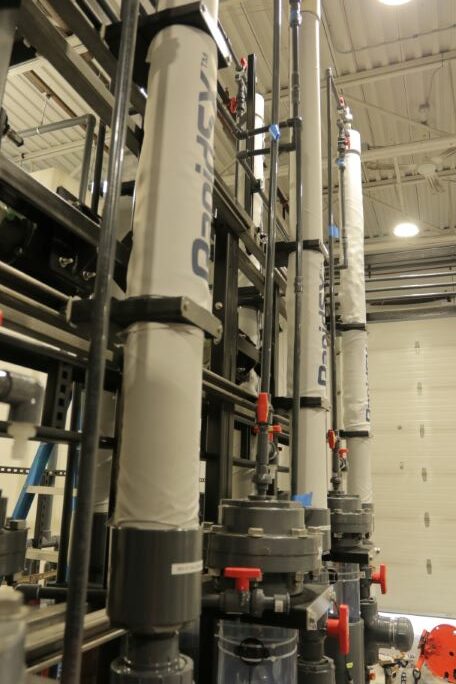 Ucore Rare Metals (TSX.V: UCU) (OTCQX: UURAF), a company with a vision and plan to become a leading advanced technology company, providing best-in-class metal separation products and services to the mining and mineral extraction industry, is doubling down on its North American operations, in light of a gradual but important shift away from Beijing's influence over the global rare earth industry.
The move is in response to China's current global rare earth supply chain dominance, which has seen Beijing demonstrate a willingness to leverage this in pursuit of political objectives. This level of dependence has seen nations such as Japan, the United States, and Europe struggle to afford supplies of rare earths following China's move to tighten its export quotas and, in return, significantly increase the price of global rare earth imports. For a nation that commands approximately 90% of rare earth metals, alloys, and permanent magnets, along with 85% of the world's rare earth oxides, it is easy to see how much power China holds, how dependent other nations are on it, and how detrimental this can be both in the immediate and distant futures.
Proactive nations such as Japan have sought to address this dependence by looking elsewhere for the supply of its rare earths. The country has since invested $250 million in Lynas Corporation, an Australian miner, making it the only supplier outside China capable of processing rare earths while accounting for nearly one-third of Japan's rare earth imports. In the United States, Ucore has stepped up and remains committed to developing a robust North American rare earth elements ("REE") supply chain built on its revolutionary RapidSX(TM) technology.
Recently, the company announced a $75 million investment in capital expenditures ("CapEx") over the next four years to establish the region's first modern technology REE separation and purification facility. Ucore projects that, once done, the facility, located in England Airpark Community in Alexandria, Louisiana, will have a maximum production rate ranging between 5,000 and 7,500 tons per annum of total rare earth oxide ("TREO"). This will help push North American operations, particularly given that there is only one rare earth mine in the United States, located in Mountain Pass, California, which only resumed operations in 2017.
Ucore's commitment to invest in this market shows confidence in the North American region. In addition, it shows the growing need to shift from dependence on China and the incredible opportunity that comes with it. Most importantly, it reflects Ucore's understanding of the North American REE market and the value this investment will create for its shareholders.
The recent Secured Credit Facility Agreement with Orca Holdings, LLC of up to $1 million further accentuates the move. The proceeds from this facility will be channeled towards trials at the company's RapidSX(TM) REE Commercial Demonstration Plant in Kingston, Ontario, ultimately helping refine this transformative commercial-ready technology for separating and purifying critical metals.
The global rare earth market is witnessing a supply chain shift from China to different global players, including the United States. So far, China's share of global mining production has dipped from 97.7% in 2010 to 62.9% in 2019, with global rare earth reserves falling from 50% to 36.7% over the same period. Ucore is well-positioned to take advantage of, and accelerate this shift in China's dependence and dominance, potentially making North America a leader in this segment. Its investment in this sector shows the company's optimism in the industry's performance and its management's confidence in the steps the company is taking to achieve its vision.
For more information, visit the company's website at www.Ucore.com.
NOTE TO INVESTORS: The latest news and updates relating to UURAF are available in the company's newsroom at https://ibn.fm/UURAF
About MiningNewsWire 
MiningNewsWire (MNW) is a specialized communications platform focused on developments and opportunities in the global resources sector. The company provides (1) access to a network of wire services via NetworkWire to reach all target markets, industries and demographics in the most effective manner possible, (2) article and editorial syndication to 5,000+ news outlets (3), enhanced press release services to ensure maximum impact, (4) social media distribution via the Investor Brand Network (IBN) to millions of social media followers, and (5) a full array of corporate communications solutions. As a multifaceted organization with an extensive team of contributing journalists and writers, MNW is uniquely positioned to best serve private and public companies that desire to reach a wide audience of investors, consumers, journalists and the general public. By cutting through the overload of information in today's market, MNW brings its clients unparalleled visibility, recognition and brand awareness. MNW is where news, content and information converge.
To receive SMS text alerts from MiningNewsWire, text "BigHole" to 844-397-5787 (U.S. Mobile Phones Only)
For more information, please visit https://www.miningnewswire.com
Please see full terms of use and disclaimers on the MiningNewsWire website applicable to all content provided by MNW, wherever published or re-published: https://www.miningnewswire.com/Disclaimer
MiningNewsWire
Los Angeles, California
www.miningnewswire.com
310.299.1717 Office
Editor@MiningNewsWire.com
MiningNewsWire is part of the InvestorBrandNetwork.